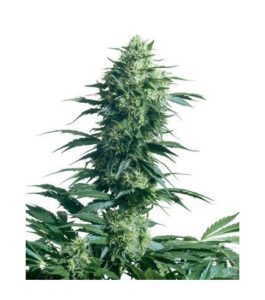 Every mother will tell you she doesn't have a favorite, but add this strain to your collection, and you'll have trouble deciding on your favorite mother. An Indica-Sativa cross as funky as they come. Don't be fooled by the shorter flowering times and heavier yields of Mothers Finest, her Sativa breeding is evident from the first toke.
---
Grow Location: Indoor
Flowering: Indoor: 50-70 days
Height: 140-160 cm
Yield: up to 120 gr
Sativa: 70%
Mothers Finest Full Description
Another incredible hybrid with roots in the Jack Herer breeding program, this next-generation Sativa is one of Sensi's more recent creations. Upon release, Mother's Finest was an instant hit, winning first place for Sativa at the 2002 Cannabis Cup just a few months later. Mother's Finest is more a Hazey offshoot of the Herer line than a direct Jack-descendant. However, just like Jack Flash, Mother's Finest is best understood as a purposeful fine-tuning of Jack Herer's multi-faceted gene pool.
Jack Herer sits right on the cusp of the Sativa-Indica divide, Jack Flash is a Skunk-heavy variant and our gorgeous Mother's Finest – with her sweet-sour flavour rush and ecstatic cerebral high – represents the Haze-dominant side of the family Naturally, the most Sativa-leaning examples of Mother's Finest will require the full flowering time, though this is still a considerably shorter period than comparable Haze hybrids. Less frequent phenotypes with a stronger Indica influence can mature in eight weeks. Mother's Finest gains height quickly when blooming, even in her more Indica form, so growers with limited upward space should flower early. Like other mostly-Sativa hybrids, this strain can be put into 12/12 as rooted clones or small seedlings.
The divine sight and smell of Mother's Finest in full flower will delight any lover of cannabis, right up to the most dedicated Sativa worshiper. Her conical bud formation takes shape early in flowering as profuse sprays of long-haired calyxes sprint along the stem and branches to join up the clusters at each internode. In later weeks, the spear-shaped colas expand into impressive lime green stalactites of crystal-smothered bud. As her pistils darken, the calyxes of Mother's Finest swell and harden, maximising the surface area available for resin glands to multiply. Some phenotypes display extra-vigorous production, forcing calyxes into miniature peaks at the top and sides of large buds, giving the main colas a wickedly horned look. Elements of musky, fruity skunk and earthy Afghanica are clearly detectable beneath the sharp pine-Haze aroma of Mother's Finest buds.