Best Vaporizers for Ex-Smokers
There are many vapes out there, and it can be hard for a smoker to find targeted advice on what the best vape is to use to quit smoking.  Going into a vape shop can lead to a bewildering array of choices from vapers that may be more interested in the coolest new rig than they are in ease of use, value, or other qualities many smokers seek if they are considering the switch from smoking to vaping.  
Many smokers report that vaping has allowed them to cut back or eliminate their smoking habit. The ability to gradually reduce nicotine intake and wean oneself off nicotine is a plus, and unlike the patch or some other methods, vapes allow ex-smokers to still engage in much of what they found comforting or pleasing about smoking. It makes it much easier to break or reduce the chemical addictions of smoking while keeping ingrained habits that can be harder to break. This potentially improves health, reduces harm, tastes better, and even eliminates unpleasant odors.  Vaporizer users smell better, breathe easier, and often even save money in the long run.
Top Ten Vaporizers Reviewed
The Mipod: Best for convenience and portability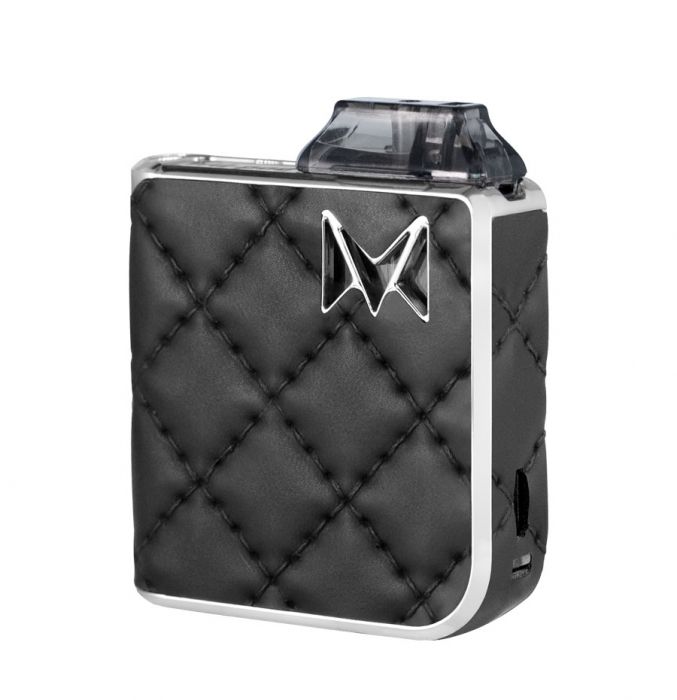 The MiPod looks unconventional and has a self-consciously retro-hip name, but don't overlook it based on that. This small, convenient pod-based vape is stylish and won't disappoint those who treat vaping as a hobby and prize cool-looking devices, with over twenty colors available and a bold square design. However, it has several features that appeal to those looking for a solid and easy-to-use every day vape.
The MiPod is barely the size of a Zippo lighter but carries 2ml of juice and a battery that will last you all day. Smoking Vapor, the manufacturer, has a reputation for quality devices and outstanding customer service.  Smokers who can adjust to the quirky design being very different from a cigarette or pen vape will be pleased with the quality and performance of this device and can adjust the nicotine content to taper off their addiction and still get enormous satisfaction out of the device as a replacement for their smoking habit.
The Pros:
Charges with mini-USB (one less charger to keep track of)

Supports disposable pods or a refillable pod system for your choice of e-liquids

Stylish with many colors available

Very portable and convenient

Long battery life
The Cons:
Doesn't look like a traditional cigarette or 'pen'style vape

Easy to mistakenly pour e-liquid into wrong port and ruin the pod

The pod can be tricky to remove
Takeaway
The MiPod is a great little device that has become one of the top compact vapes out there. It's so small that it can even be used stealthily if one is careful with their vape cloud, for a quick hit anywhere. Former smokers will love this no-frills, easy-to-use vape system.
Wismec MyJet: Best combination of cigarette feel and flavor options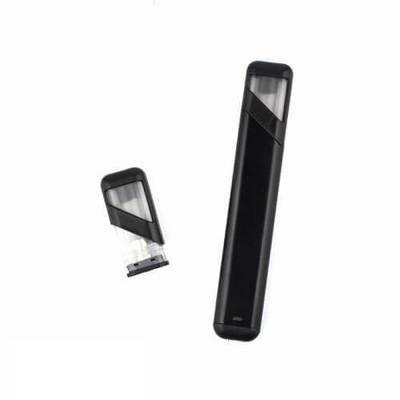 The Wismec MyJet shares the long, thin design and tight draw of a real cigarette and thus is a popular choice for former smokers who are very used to their chosen form of nicotine intake. It has excellent battery life and supports both prefilled e-liquid pods and refillable pods to provide many options for flavor and nicotine content. Many users say it's as close as you can get to a real cigarette with vaping.
If one plans on buying prefilled pods, this device can easily be a plug and play vape; it is fairly easy to fill and go. However, some customers report refilling the pods is difficult and the pods and atomizers do not last for more than a dozen uses. It also needs to be rewicked every few fills, which can be intimidating for new vape users. For heavy users, the 350 mAh battery may not last all day, and this is compounded by a proprietary charger; so you'll want to keep a charger with you or risk running out of power.
The Pros:
Very cigarette-like in both draw and feel

Easy to operate

Decent value, especially when using refillable pods

Reusable pods if willing to rewick them, unlike many pod vape systems
The Cons:
Proprietary battery charger and only moderate battery life.

Limited customization options

Can be difficult to refill and maintain for new vapers
Takeaway
The MyJet is a great choice for smokers that want to cut back or quit; with the exception of the hard plastic feel in the hand, it's almost easy to pretend it's a real cigarette, satisfying ingrained habits while allowing adjustable nicotine levels. While there are a few drawbacks if not using the prefilled pods, it's a great substitute for traditional cigarettes.  
JUUL: Best for no-hassle cigarette replacement.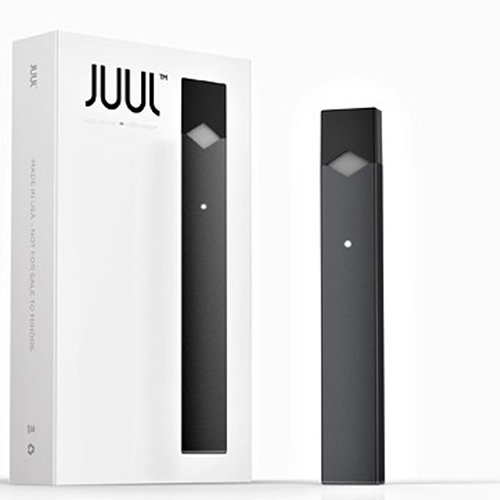 As one of the original e-cigarettes, JUUL is well known and widely available.  It's essentially the iPhone of vape systems; it isn't refillable and only works with Juul-branded pods, but it's incredibly easy to use and requires little of maintenance. Essentially, you give up the customization options and flavor choices of more complex systems for something that is easy to use, as simple as buying a pack of cigarettes. However, there are only eight flavors available and only two nicotine strengths, making it a great replacement for cigarettes but not for weaning oneself off nicotine.
The JUUL was designed as a cigarette replacement and thus one of the JUUL e-liquid pods is designed to be the equivalent of a pack of cigarettes. The device plugs into a charging dock to recharge and can then be plugged into any USB port; the battery will usually need to be recharged at least once per day and doesn't quite last as long as a single pod. The design means you get a good hit every time, and it's truly plug and play.
The Pros:
Simple and easy to use, literally plug and play. No maintenance required.

Wide availability, can pick up JUUL pods at many retail stores

Similar form factor to cigarettes

Consistent flavor and draw strength.
The Cons:
Needs to be plugged in to charge once per day or more.

Limited flavor options; only eight flavors available, six of those flavors only in the base 5% nicotine strength.

High nicotine content for an e-cigarette; only two flavors offer a lower (3%) nicotine content option than their standard pods.

More expensive to use than other vapes due to proprietary pods.
Takeaway
For those who need an easy replacement for cigarettes and don't plan on weaning themselves off nicotine by vaping, the JUUL is a great choice. A more modular system can be a better value, but the JUUL is easy to use and satisfying for smokers.
EPuffer Magnum Snaps: Best Reproduction of Real Cigarette Appearance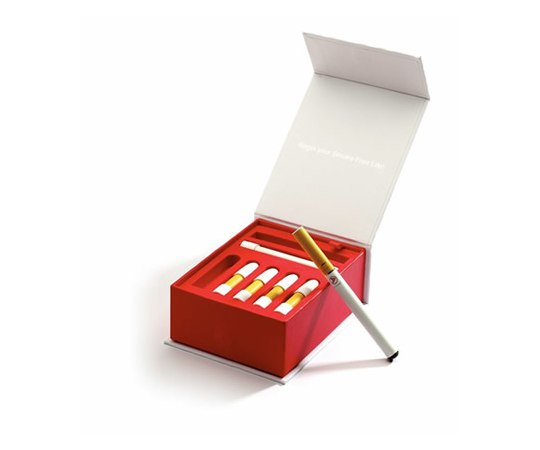 If you have a major preference for your e-cigarette to look like a real cigarette, the EPuffer Magnum Snaps line is for you. These don't draw as well as some other e-cigarettes or vape systems on the list, but they look like real cigarettes. They are also compact and convenient, and one can choose between pre-filled cartridges or refillable ones to provide a wider variety of flavor and strength options.
The battery life isn't great, but the USB charger allows you to plug and charge anywhere. The cartridge life is outstanding, however; you can get up to 300 puffs from one cartridge of e-liquid.  Best of all, the SNAPS system makes it easy to swap out batteries and cartridges, holding them magnetically for easy swapping. These are also a decent value, especially when using refillable cartridges.
The Pros:
Looks just like a real cigarette

Easy to change battery and cartridge

Satisfying draw for its size
The Cons:
Shortish battery life

Works best with PG e-liquids; e-liquids with a high percentage of VG liquid don't work well.

Limited ability to customize
Takeaway
If you want a vape that feels more like a cigarette, there are better choices out there. If you want the look of a real cigarette and an easy time swapping out the battery and e-liquid cartridge, you can't do better than the Magnum Snaps.
Innokin Endura T18: Best for smokers becoming enthusiastic vapers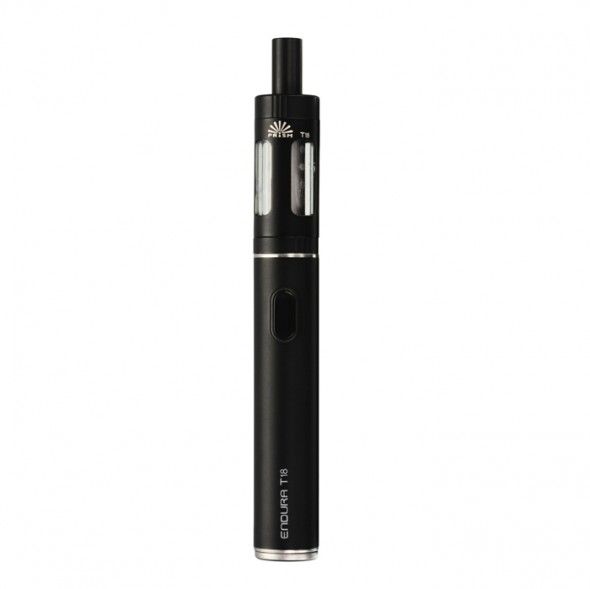 The Innokin Endura T18 is a vape pen designed for smokers that wish to make the switch to vaping; unlike many vapes that are marketed to vaping enthusiasts, the Endura is optimized to draw in a way familiar to smokers. While it shares the more modular design of mainstream vape devices, it's an all-in-one system and fairly easy to use while preserving far more customization options than other choices on this list.
The T18 doesn't include adjustable wattages or airflow, making it a great device for beginners. A large tank and micro-USB charged 1000 mAh battery gives the Endura T18 fantastic staying power, and as a plus, one can use it while it's charging, unlike many vapes. The top-fill tank makes adding juice easy, and the easy coil swap system is also fantastic. While this requires a little more maintenance than the JUUL or similar products, the economy and ease of including a tank as opposed to pods compensates for that and helps prepare the user to step up to more complex vape rigs if they desire.
The Pros:
2.5 mL tank that fills from the top for no mess

Large battery with universal micro-USB charger; can use while recharging.

Comes in 4 colors (turquoise, silver, black, and pink)

Similar draw to cigarettes for an easy transition
The Cons:
Limited customization options compared to similar modular vapes; no airflow or wattage adjustability.

Flimsy cover on the battery charging port
Takeaway
The Innokin Endura T18 is probably the easiest to use non-pod vape system on this list. If you're thinking of making the switch to vaping and you're pretty sure you'll stick with it, this is a great 'first vape' to try before switching to a more complex rig like Innokin's T22 or one of the 'box rigs' popular with many vape enthusiasts.
Lost Vape Orion Quest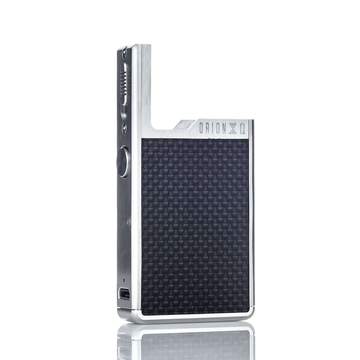 The Lost Vape Orion Quest is the value-oriented version of Lost Vape's popular higher-end products. While a well-reviewed vape, it isn't quite as user-friendly for first-time vapers making the jump from smoking. However, it offers more customization options and is a high-quality vape, making it largely future-proof if vaping becomes a regular thing for you. While the wattage is limited compared to high-end rigs such as those used to blow big clouds, one can customize the airflow to suit.
The main complaint we hear is that the battery takes forever to charge and one can't use it during the charging cycle. The battery should last all day for most users, but it's primarily recommended for those who will remember to charge it at night.
The Pros:
Easy to customize without a ton of experience to get your ideal performance

950 mAh battery and micro-USB charger

Low wattage (considered optimal for smokers transitioning to vaping)

High-quality materials and excellent craftsmanship
The Cons:
After filling pods, needs to sit for 15-20 minutes to soak in and avoid 'burnt' first hits

Long charge time, cannot use while recharging
Takeaway
The Lost Vape Orion Quest is on the high end for most beginning vapers but is an excellent rig and shares many of the features of Lost Vape's higher-end units. It's a well-rounded pod system that isn't too hard for a new vaper to learn.
Logic Pro: Best budget-friendly e-cigarette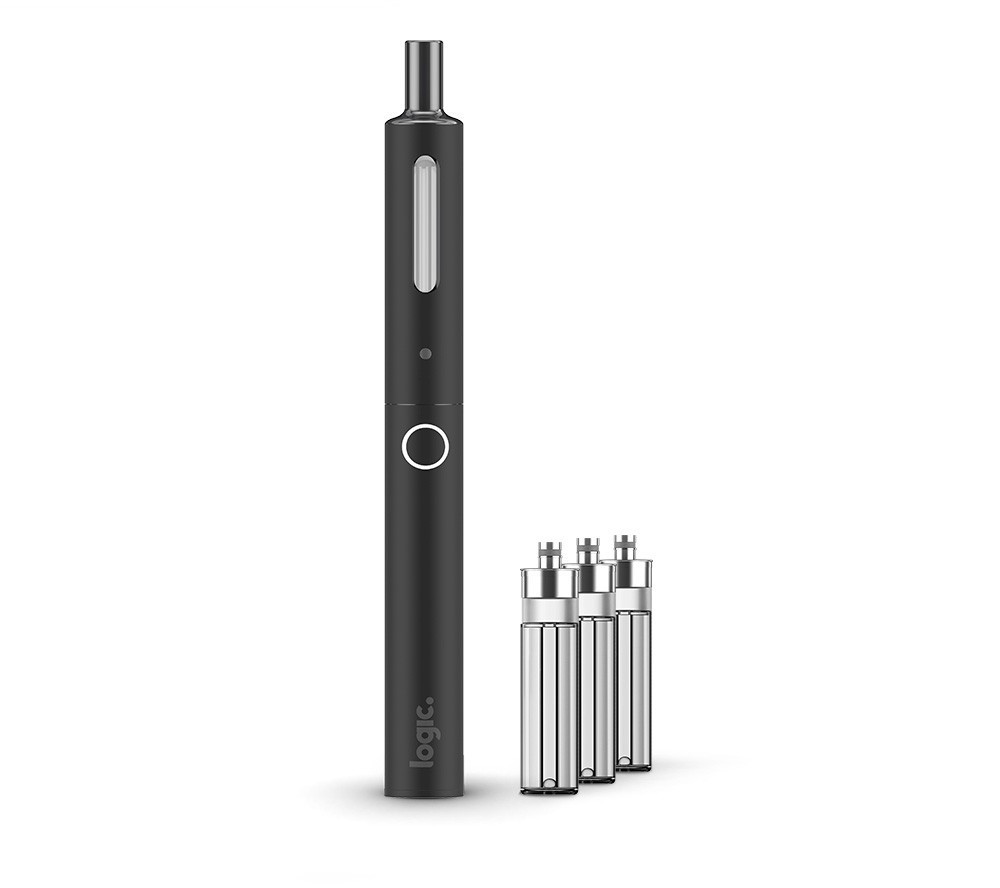 The Logic Pro is a value line of e-cigarettes found in many convenience stores as a cigarette replacement. After purchasing the basic kit with battery, charger, and tank, one must purchase the proprietary Logic Pro capsules to continue using the product; these come in a handful of flavors and two different strengths. While these capsules are easy to install on the e-cigarette by screwing them in, they produce average flavor and limited vapor compared to their competitors.
Like JUUL, this is designed to be simple and easy for smokers to use. With the limited battery life and average quality of the Logic Pro system, however, we can only recommend to those who value simplicity enough to avoid more complex rigs that allow you to use your own e-liquid, but who aren't willing to pay higher prices for the higher-quality e-cigarettes on the list.
The Pros:
Easy to find at many retail stores

Simple to use plug-and-play design

Good airflow

Good value for the cost
The Cons:
Difficult to tell when battery low; must unplug the battery to charge

Poor flavor for the first few puffs of a new capsule
Takeaway
If you just need a cheap and simple e-cigarette, Logic Pro is a good option. There are better options, cheaper options, and easier to use options, but it's hard to beat the Logic Pro for its combination of value, quality, and simplicity.
IQOS3: Best for those who like to smoke pipes and cigars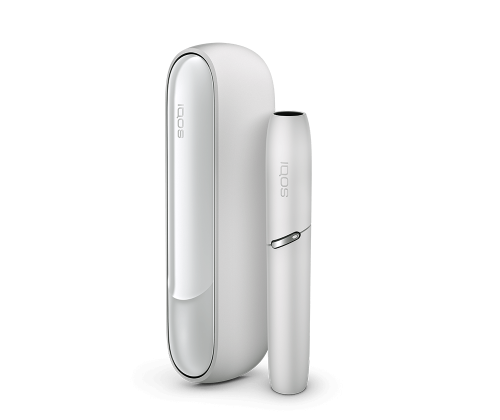 The iQOS3 is unique on this list as it uses actual tobacco instead of e-liquid, but heats the tobacco using a battery unit to produce vapor instead of smoke.  This is marketed as being less unhealthy than cigarettes but tasting closer to a real cigarette than liquid vaporizers do. To use the iQOS, you insert a 'Heet' (stick of tobacco) into a small handheld unit that heats it to 350 degrees. You then utilize the iQOS3 unit like you would any other vape. It tastes and feels like a cigarette, and each Heet lasts about as long as one (six minutes or so.)
iQOS3 is currently available in dozens of countries around the world but is awaiting FDA approval to be sold in the United States.  
The Pros:
Real tobacco taste and feel

Easy to use and familiar for long-time smokers

Users report being highly satisfied by iQOS's unique vapor

No potential for mess; low maintenance
The Cons:
Not yet available in the US

The device must charge for several minutes between each use

Predicted to be expensive in comparison to e-liquid based vaporizers
Takeaway
If iQOS becomes available in the United States, it has the potential to become a great option for smokers as it supposedly is substantially less unhealthy than cigarettes, but still feels and tastes like a cigarette. A decision is expected from the FDA within the next few months.
Innokin Pocketmod: Best for those who want more power
The Innokin Pocketmod is a large vaporizer, but if you're comfortable with its size, it carries several features that appeal to smokers. The device has a 2000 mAh battery, so it can go all day and even the next day if you forget to charge it at night. It has a large tank and works with almost any available vape juice. It also has a lot of power, enabling smokers to get a big hit of vapor when needed to satisfy them during even intense cigarette cravings.
This device is too big to be held like a cigarette the way smaller vapes can, which makes it a tougher transition for some smokers. However, the sheer power and performance of the Innokin Pocketmod, combined with its simplicity, make it a top pick for many smokers making the transition to vaping.
The Pros:
A big tank that can take almost any vape juice, opening up limitless flavor and strength combinations

Huge battery life and micro-USB charger

Outstanding quality and performance
The Cons:
Too large to comfortably replace the feel of a cigarette
Takeaway
If you can adjust to the size of the Pocketmod, it's easily got the highest raw power and performance of any vaporizer on this list, along with a huge battery. However, it does take some getting used to and thus may not be as useful for smokers that struggle with breaking the physical habits more than the addiction.
Blu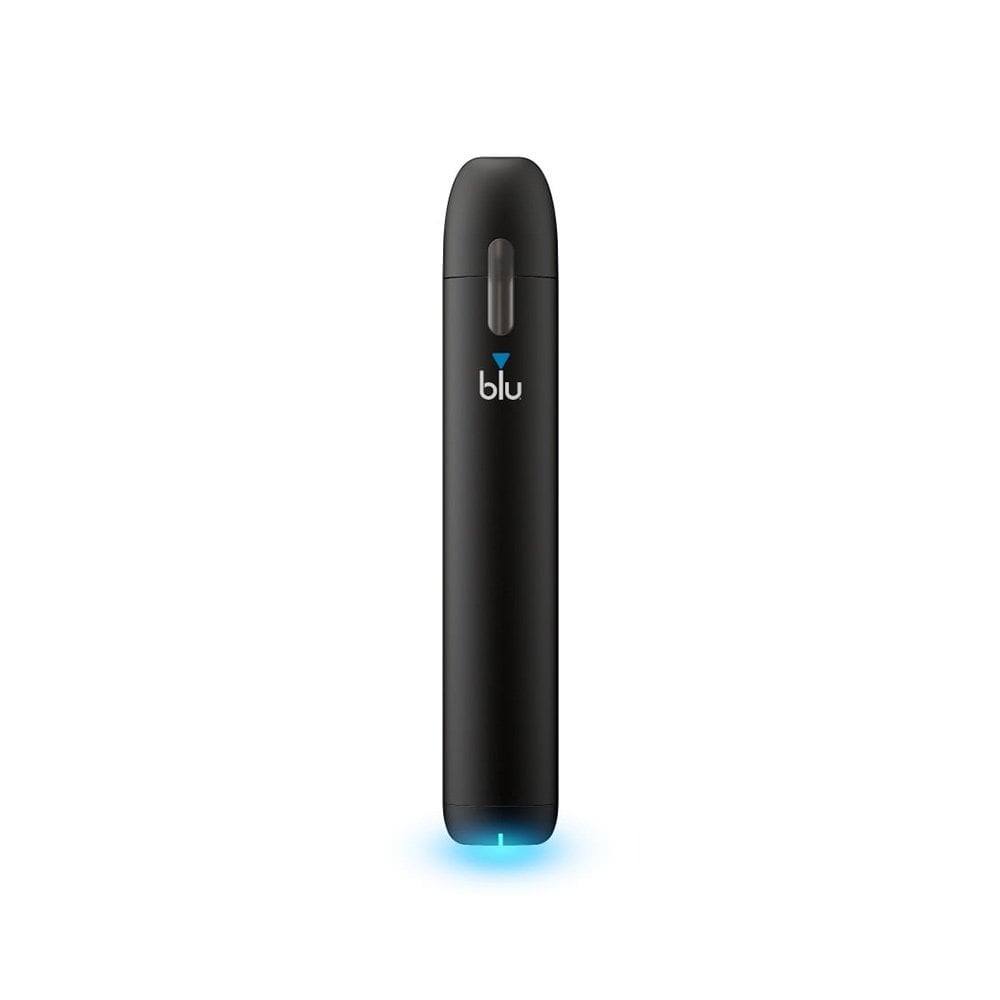 Blu e-cigarettes are one of the more common brands, widely available and reasonably priced. Blu produces a wide variety of both flavors and strengths available for consumers to purchase. However, there are many issues reported with Blu that leave us unable to recommend their products to you.
Blu cigarettes are known for low battery life; you won't make it through the day without charging a few times. They're known to leak frequently, including into your mouth when using it. Also, the nicotine amounts vary wildly from pack to pack.  While the taste is OK, the many downsides prevent us from endorsing Blu e-cigarettes.
The Pros:
Easy to locate; sold in many retail stores

Variety of flavors and nicotine strengths
The Cons:
Expensive for what you get

Frequent leaks

Low battery life

Inconsistent flavor and strength.
Takeaway
You can get much better value from other products on our list; Blu has great marketing and ubiquitous availability, but the product itself is shoddy. We highly recommend steering clear of Blu for other options on the list.
Buyers Guide
As you can see from the variety of vaporizers we reviewed, there are a lot of directions you can go in and a lot of things to consider when purchasing a vape to help quit smoking. If you're on the fence, vaping may help you quit smoking and has several other benefits.
Things To Consider When Buying A Vaporizer
Consider how and why you smoke when purchasing a vape. A heavy smoker has different needs than a light smoker. Picking the vape that matches your desires and needs will make the transition far easier and more likely to be successful.  
You can purchase simple e-cigarettes like JUUL or Blu from convenience stores, and of course almost everything is available online, but one recommendation we can make is to familiarize yourself with what's out there by going into a vape shop. Being educated is important before entering; oftentimes they will sell you more than you wanted to buy or misunderstand what you're looking for and give you a high-performance vape that you don't need for your use case. However, going into a shop gives you the ability to actually handle different vapes and decide which ones are the best fit.
Build Your Own, Or Pre-built?
The more advanced vapes are almost like race cars; there is always something new to add or fine-tune. Many people make a hobby out of modifying and optimizing their vapes. For first-time buyers, look for a starter kit type product so you have everything you need, and something simple enough to be readily used. Important features for first-time vapers include pre-configured wattage, either pre filled pods or an easily-filled tank, and pre-constructed coils, among other things. Once you decide if you like vaping, then you can go crazy building a customized and fancy rig, but first, make sure you know how to use your vape.
Financial Savings Over Cigarettes
For example, a pack a day smoker can easily spend $180-220 a month in cigarettes. In contrast, most of the  vape starter kits featured here can be purchased for $30-60, and after that most consumers pay no more than $60/month or so for e-liquid. Switching to vaping can save the average smoker $100/month or more.
There are also personal benefits; there are few places one can smoke except outside on the street, but vaping is acceptable in many places. Vaping eliminates the unpleasant odor of cigarettes as well as the terrible stains on teeth.
FAQ
What's the level of nicotine in vape juice?
The amount of nicotine can vary, but it will be clearly labeled on the package. Vape juice manufacturers offer different amounts of nicotine in their juices to help people who want to quit stage down their nicotine use.
Do all vape juices have nicotine?
Nope! There are many flavors available that have no nicotine. Be sure to read the labels carefully.
Is there a feature I should look for?
You may want to look for one that is shaped similarly to a cigarette. That will help you transition more easily to a vape. However, if you're a heavy smoker, you may want to spring for a rig with a large tank so you don't have to refill as often.
Most of the vapes listed here would be fantastic to start with. You're sure to find a worthy choice. We wish you the best of luck in quitting smoking and beginning your vaping journey!